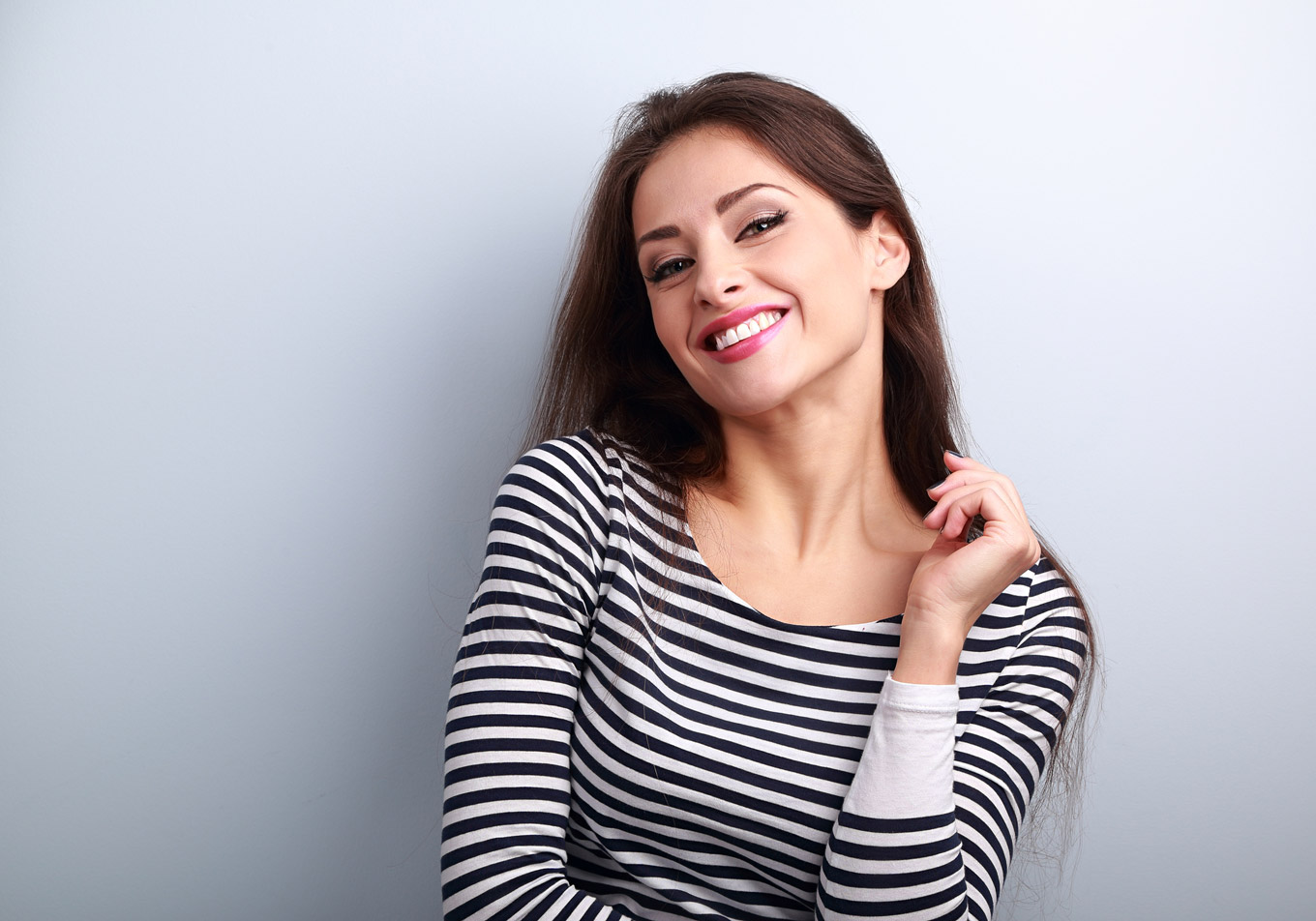 Have you heard about the best way to replace missing teeth? Something that looks, feels and functions just like a normal tooth? Something that can restore your confidence when you eat and smile. What we're talking about is Dental Implants, and as one of the top dental implant dentists in Cradley Heath we're here to talk you through them.
Dental implants are actually quite simple. They are small titanium posts which replace your missing tooth root. Due to the shape and material they are made from, they form a permanent bond with the bone of your jaw to create a fixed anchor for your new teeth. These strong and durable anchor points allow you to restore your implant with single teeth (crowns), multiple teeth (bridges) and even entire arches (dentures).
Why are Dental Implants so great?
They Look, feel and function just like normal teeth

– Dental implants are designed in a way which mimics that of your natural teeth. Your teeth are held in place by their root, which is mimicked with a titanium implant. This forms the stable foundation allowing your new tooth to be placed. What you get is a tooth replacement which functions just like a normal tooth. Our highly skilled lab team creates a replacement tooth that looks identical to the rest of your teeth, making it near impossible for anyone to notice. You can smile and eat with confidence with a dental implant.

Smile with confidence – Having gaps in your smile and missing teeth can be hugely detrimental to the confidence of patients. People lose teeth for a variety of reasons, perhaps through accident or neglect, and the consequences can have a negative effect for the rest of a patient's lifetime.
Significantly more comfortable than dentures – Dentures and dental bridges can be fantastic for replacing missing teeth, but can also be uncomfortable. Dentures wobble around, have to be removed at night and can even cause pain if incorrectly fitted. Unlike dentures, dental implants are fixed permanently to your jawbone. Implants can even be used to stabilise your denture, preventing it from moving or wobbling.
Can permanently replace missing teeth – With the right care and attention, dental implants can last a lifetime. Dental implants are made from titanium, which has a special property that allows bone to grow around it in a process called "osseointegration". The bone of the jaw permanently fuses to the implant, holding it in place permanently just like a tooth root. Now with the right care, dental implants can last a lifetime.
How are dental implants placed?
Your dental implant experience with a Free dental implant consultation with Dr Merali, who will discuss everything about implants with you and take a look at your teeth. A CT scan or x-ray will be used to assess the teeth and jaw properly. For an implant to be placed, one of the factors assessed is that there has to be enough bone on the jaw available. Dr Merali will be able to determine if you are suitable for implants and if they are the best course of treatment.
Your next visit to Benson Dental will be for the implant placement, where high-tech dental implants made from titanium are placed below the gum-line using a quick and easy technique. It's actually quite easy and the whole process is designed in a way to make you feel as comfortable as possible. If you're worried about the thought of having implants placed, please have a friendly chat with Dr Merali to cover all your concerns.
It takes just over 3 months for the implants to fuse with the bone, forming a permanent and stable foundation for your new teeth to be placed on top of the implants. Once the implants are fixed, they will either be restored with a dental crown, dental bridge or a denture. These teeth replacements are hand crafted by some of the most experienced dental technicians in the UK, blending in with your smile for maximum aesthetic results.
Do dental implants hurt?
The whole procedure is designed to be as comfortable as possible for the patient, we understand dental anxiety is a big problem and we try to alleviate this every step of the way. Dental implants are just like any other dental treatment, whilst they are placed patients undergo local anaesthetic to make the whole process as comfortable as possible.
How long do dental implants last?
With the right care and attention, dental implants can last a lifetime. The bond they form with your jaw bone is a permanent one. Dr Merali will be able to ensure you know exactly how to clean them properly. At Benson Dental we use Straumann dental implants, one of the leading implants on the market.
Few systems on the market have been scientifically tested. The Straumann® Dental Implant System is one of the best documented, with more than 35 years of extensive scientific, clinical evidence and supported by more than 700 scientific publications.
How much do dental implants cost?
Replacing single teeth with a dental implant costs £2500, which includes everything from the placement, the implant and restored with a dental crown. Prices may vary with the materials used and if say for instance it's an implant-stabilised denture that needs to be placed, or bone grafting is required. Please contact us for more information.